We Can Drive U Home, Londons Drink and Drive Service!
Let Me Drive
Welcome,to the home of Let Me Drive!
If you need us to Drive U Home with your car, give us a call now on 07852 410 530 or 0333 5776 007, it is best to call the mobile as we are experiencing difficulties with our office number. We have some great new deals for customers old and new. You can book a designated driver online
Drink Drive Service
Whenever you find yourself in a situation where you cannot drive your car, you need a designated driver... Let Me Drive can help. We can arrange for an experienced driver to be waiting at your car anywhere in London and the surrounding areas. Then Drive U Home with Fully Comprehensive Insurance or to your destination of your choice. Just like a taxi - but we drive your car. Our designated driver will not always be a Scooter And A Man in London.

Find us on Facebook

Follow us on Twitter
Promote Our Service
We have been working hard to make you aware of our service, and invite you to share our service with your friends and families by liking us on Facebook or Twitter, please click on the appropriate logo. You never know who will benefit by knowing their is a a service to Drive Your Car Home. I hope you enjoy the experience our fun new service and enjoy your journey home. If you have any comments about our service please let us know or share them on our social media pages, we are always looking for ways to improve.
THE FIRST DRINK DRIVE SERVICE IN NORTH LONDON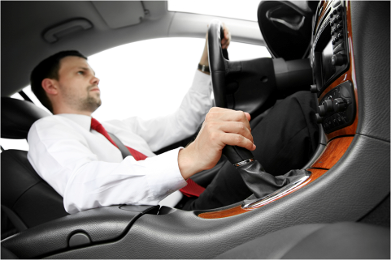 Approach
Our goal and our passion has been to work hard, entertain our customers, making sure our service is just plain fun. We are excited to offer discounts for weekly customers and hope to see you soon – give us a call now on 07852 410 530, or just drop us a line.
Testimonials
"Very happy with the service. Our driver Lewis was bang on time despite a 0200 pick-up on a foggy night in the middle of nowhere! Lewis is clearly a skilled driver and courteous/polite. Would use again and will recommend. Cheers, Ben B, Wandsworth."
"Now that I have used the service I cannot imagine my life without it." -- Rachel Sheringer, Woking